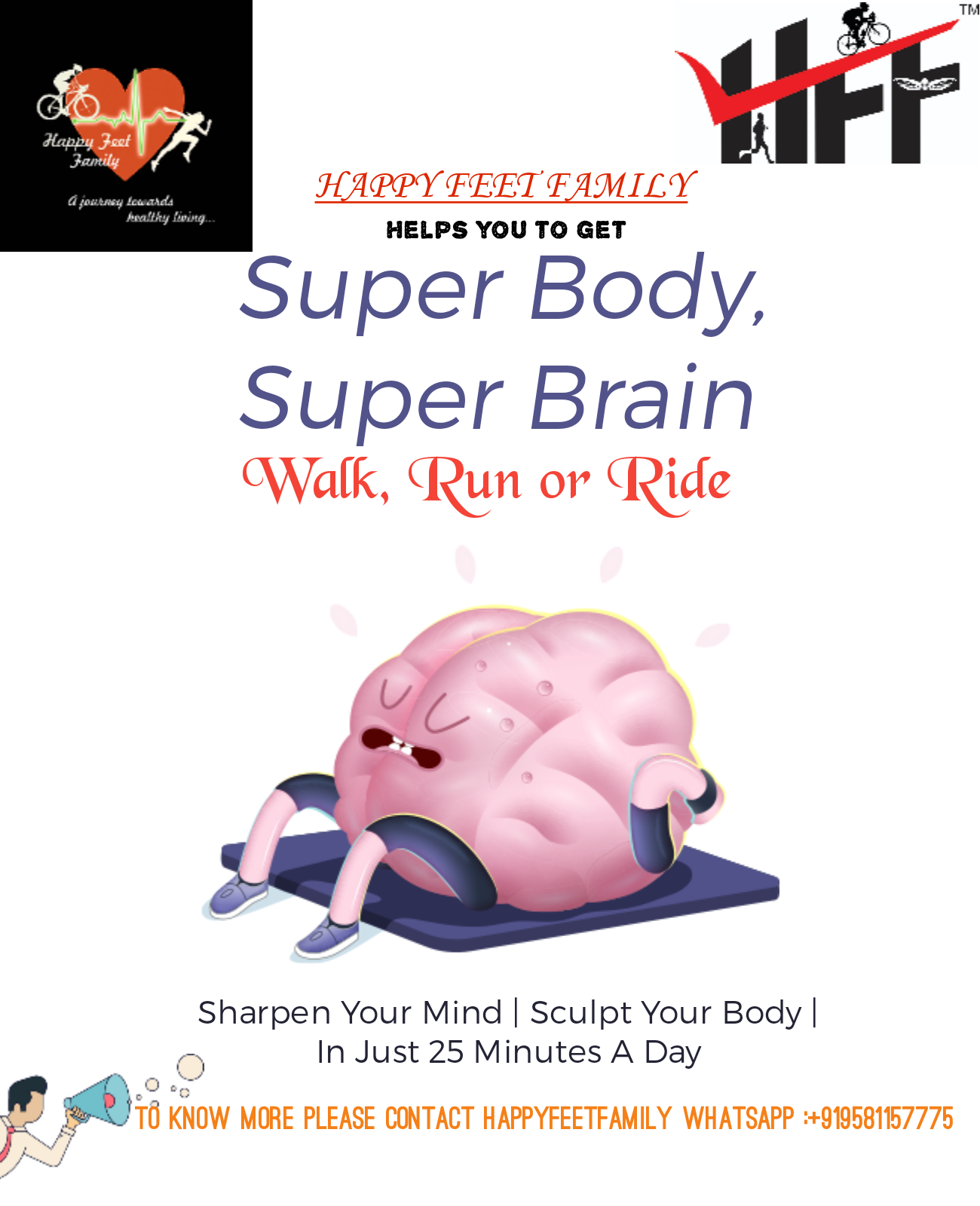 Happy Feet Family is an innovative way to make India a healthy nation. Urban Indian lifestyle has undergone a radical change since last decade. Automation has become an integral part of our lives and our laptops keep us glued even on our vacations. Long gone are the days when vacations were full of fun-filled activities and completely outdoors. Soaring heat and prices have made people more confined to their laptops as it has become a cheaper and portable entertainment option.
But all this has taken a toll on the health of urban Indian population. Sedentary lifestyle, internet addiction and lack of motivation is pushing the Indian population to the verge of becoming an "obese nation." However, it's not that we love to become couch potatoes, there are many fitness enthusiasts who have a gym membership on their new year resolution plan but they give up after January. 
Most of such people said that they never had any company or it became very hard to keep themselves motivated. "Happy Feet Family" was founded to provide virtual company to such fitness enthusiasts. At "Happy Feet Family" we believe a happy nation cannot be built without healthy citizens and we have pledged to make India a healthy and happy nation. 
"Happy Feet Family" is spreading awareness and encouraging people to embrace a healthy lifestyle, both online and offline by organising marathons and fitness challenges. Currently, we are active in leading metros but we're bringing on virtual fitness challenges, first of its kind in India for pan India members. Our aim is to aid every Indian in his/her quest for fitness and eventual inner happiness. 
We have introduced an innovative concept of virtual challenge events in India to keep your adrenaline pumping. Our challenges include virtual run challenge where you can participate in a virtual marathon right from your room. Apart from that, Happy Feet Family is a great opportunity to find like-minded individuals and where you can share your journey as well as your concerns regarding fitness and mental peace00.